Lions Market Day in the Square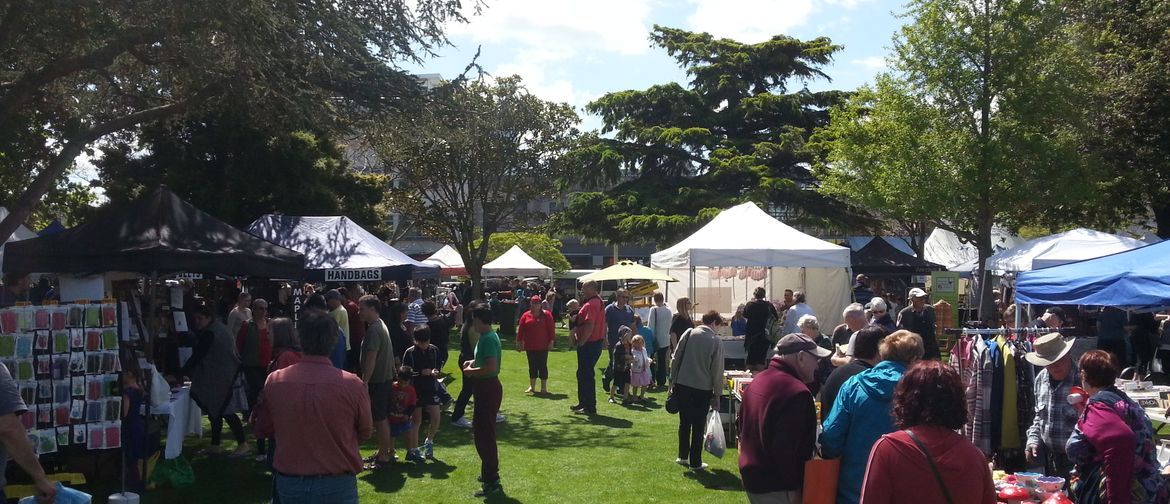 ---
Middle Districts Lions Club is the organiser of the annual Lions Market Day in the Square and is held on every Saturday of Labour Day weekend in October.
The Lions Market Day (previously Old English Faire) has been held since 1956, held in The Square, which is the heart of the Palmerston North shopping area and is transformed into a bustling hub of activity.
The Plaza corner of The Square is home to over 60 craft stalls that offer a diverse range of products and experiences for visitors. Here's a glimpse of what you can expect to find at the Lions Market Day:
Collectibles: Discover unique and rare items that are sure to pique your interest.
Arts & Crafts: Explore a variety of handmade creations crafted with love and care.
Quality Wares: Find high-quality products that are built to last.
Clothing: Stay fashionable with a wide selection of clothing options.
Jewellery & Trinkets: Adorn yourself with beautiful accessories and trinkets.
Plants: Bring some greenery into your life with an assortment of plants.
Wellness Products: Explore products that promote well-being and self-care.
Activities for the Children: Keep the little ones entertained with fun-filled activities.
Hot & Cold Food and Drinks: Satisfy your taste buds with delicious treats and refreshing beverages.
The Lions Market Day is an excellent opportunity to support local artisans, discover hidden gems, and immerse yourself in the vibrant atmosphere of The Square. Mark your calendars for the 21st of October and get ready for a day filled with excitement, entertainment, and community spirit
---
Saturday 21st October 2023
The Square – Palmerston North
9:00 am to 4:00 pm (Wet or Fine)
Site Application Form options below
---