Our Services
Middle Districts Lions Club Services
How we help the community
.
The Lions Clubs International motto is We Serve, which to Lions means selfless service to others in need in our local community. We are readily recognised by our bright yellow tee- shirts supporting or assisting in worthy fundraising events or raising funds for special causes such as purchasing a special breathing jacket for a young girl or a computer for a severely impaired man to enable him to pursue his passion of producing fabulous Christmas light displays for the entertainment of Palmerston children and adults. All funds raised from the general public are used for charitable outreach purposes.
We work tirelessly raising funds so they can be used to assist others less fortunate than ourselves or we can be seen undertaking small building or gardening projects that are unable to be completed by the owners. 
Examples of what we do is contained in the section 'our club' of this web site.
---
LIONS CHRISTMAS CAKES
---
A Christmas Treat for New Zealanders for more than Fifty Years!
Support your local Lions Clubs and your community and buy Lions' famous traditional Christmas Fruit Cake.
Over 50% Fruit – very rich and fruity

Full of flavour – not crumbly

Large 1kg cake – 15 x 15 x 5 cms - plenty to share with family & friends

Minimum 2-year shelf life

Great Value! – Premium quality for a competitive price

Delivered freight free to your door
All net income is dispersed for local Charitable Purposes. $$$$ Millions over the years.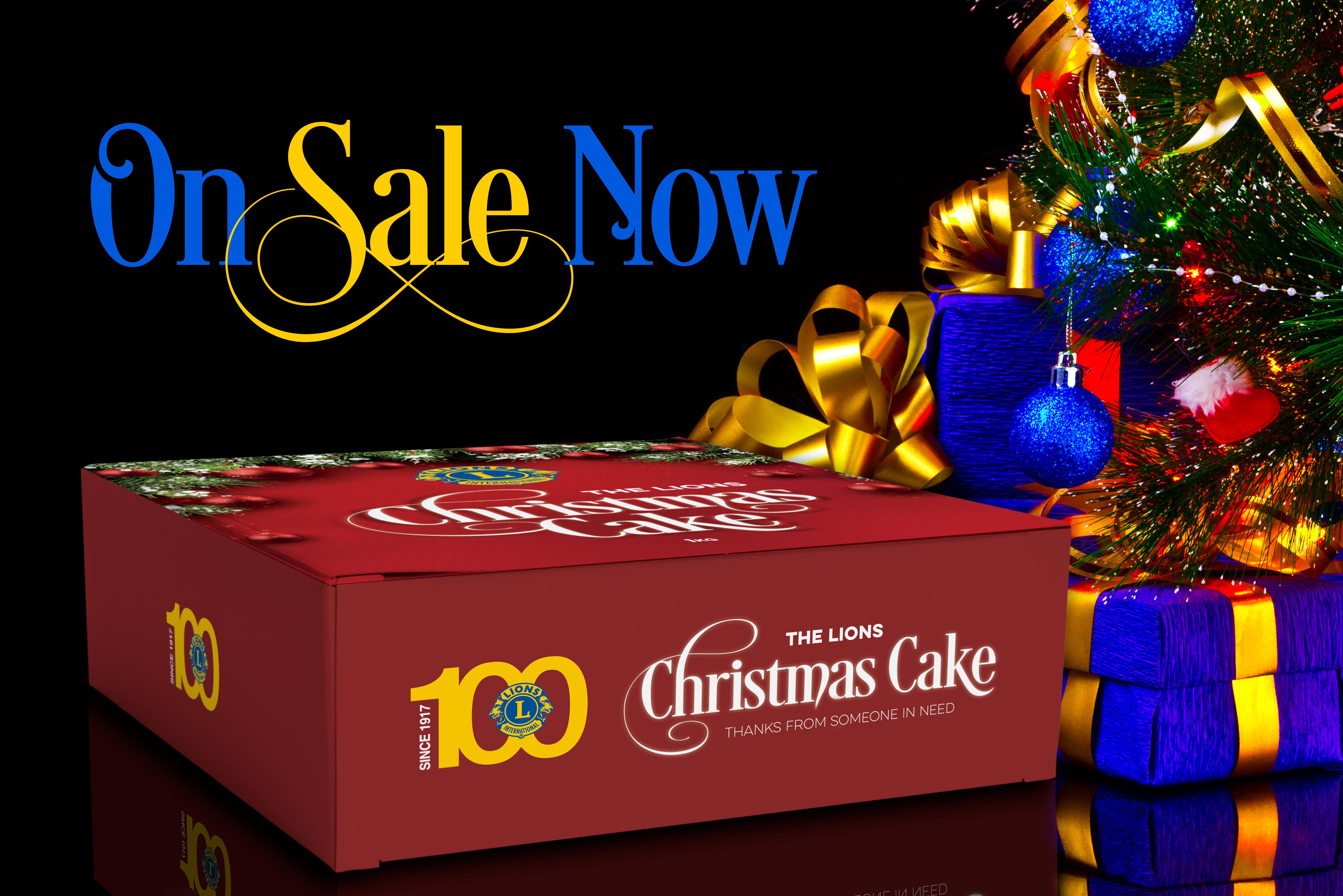 Lions Christmas Cakes are avaliable from September throught to the week before Christmas day each year.
---
Middle Districts Lions Club is the organiser of the annual Lions Market Day (Old English Faire) in the Square, held in the last Saturday of October.
Market Day is held in The Square, which is the heart of the Palmerston North shopping area.
Click here for more information and site application options.
---
---
LIONS EVENT KIOSK HIRE
---
Available for Hire for private functions and community events.
Available for hire for private functions and community events, the Lions Event Kiosk is ideal for the following.
Trade Shows/Expo's and exhibitions


Sports events and School Gala's


Weddings, 21st and "significant" millstone celebrations


Merchandising and Ticketing
Community Groups -Schools – Charitable organisations- ask about our special "not for profit" rates for your next event.
For more details click on the 'Lions Event Kiosk Details' button.
Lions Clubs New Zealand Heads Up for Kids project provides a helping hand for young people to engage in an experience or activity that will enable them to live their dream, establish life goals and reach their full potential within their chosen field.
Donate old New Zealand & foreign currency and support Kiwi kids
Copper trails, brass razoos and gold sovereigns are all part of the Lions Clubs of New Zealand's unusual campaign Heads Up for Kids.
 Launched in July 2010, Heads Up for Kids is a unique collection which asks New Zealanders to dig out and donate old decimal and pre-decimal New Zealand currency, and all foreign money.  The obsolete cash is then redeemed for New Zealand dollars and used to fund education programmes for young New Zealanders who would otherwise not get the opportunity.
Lions Clubs throughout the country support Kidney Kids NZ. A national not for profit  organisation who provide support and services to children with kidney disease/disorders and their family/whanau.
Kidney Kids NZ offers home and hospital visits, practical, emotional and educational support. Annual kidney kid camps, regional visits and family/whanau get togethers, Information and resource material. Quarterly newsletters, regular emails and phone support.
Middle Districts Lions collect all sorts of aluminim from wine tops, can tabs and cans.  These then get sorted, sold and all the funds go to Kidney Kids through Lions NZ.
In just about any home, one can find a pair of eyeglasses that are no longer being used. That same pair of eyeglasses can change another person's life. That's why the Lions started the Recycle For Sight program. Everyone can help. 
If you have used eyeglasses you no longer need, you can donate them now. Lions accept prescription and reading glasses, sunglasses and plastic and metal frames. Children's glasses are especially needed.
Lions Clubs throughout New Zealand collect these unwanted spectacles and send them to our processing centres where they are sorted, checked for scratches, cracks and screws tightened before being washed in an ultrasonic washer and dried.  They then have their prescription recorded and are packed for delivery to Volunteer Ophthalmologist Services Overseas (VOSO) for distribution to those with poor eyesight in the Pacific Islands.